Sheridan Smith's Funny Girl is a masterclass in musical comedy
As the Broadway star Fanny Brice, famously played by Barbra Streisand, Smith draws cheers, tears and gets a laugh out of every single line
In the queue for the ladies at the Savoy theatre, several older women are wistfully talking of Barbra and how irreplaceable she is. I have to admit I haven't seen the iconic Streisand film but in the stage version of Funny Girl, which is back in the West End for the first time in 50 years, I thought Sheridan Smith was phenomenal as the entertainer Fanny Brice.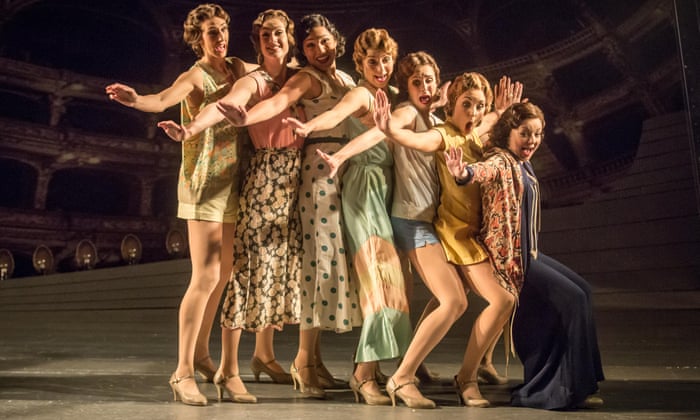 I've never seen a musical performance so committed to comedy. Smith is determined to get a laugh out of every line, and she does. It's never cynical – just a pure joy at making people laugh as much as possible. She has a constant connection with the audience and a vintage sense of timing, a dash of Lucille Ballwith a slosh of Les Dawson. In Brice's Cornet Man routine, Smith is all-singing, all-dancing and at every opportunity giving a knowing wink to the audience – even her backing dancers struggled to suppress giggles alongside Smith's level of cheekiness.
In the musical, Brice's big break comes fairly quickly. (She even says: "This is too easy, where are my tortured years?!") In real life, Brice worked at theatres in New York for years before her success. That doesn't make for a neat narrative, of course: people want to believe someone just finds you, sitting in a doorway, waiting to become incredibly successful. When you try and explain you spent seven years doing theatre in education, working at WH Smith and gigging to five people in theatres that held 40, people tend to zone out. It's just not a compelling story – so I can see why they skipped over Brice playing the part of an alligator in her early career, although I would have enjoyed seeing that.
In the musical, Brice's vaudeville world comes across as if Spearmint Rhino was populated by debutantes; beautiful chorus girls sing sweetly about marriage, gliding around the stage. Casting an entire female ensemble about a foot taller than Smith is a delightful touch for her physical comedy. She constantly barges into them, scattering them like skittles. Brice doesn't fit the mould of a vaudeville beauty; her mother and aunts sing to her, "If a girl isn't pretty, like a Miss Atlantic City" … then, basically, give up. But she proves the age-old rule that, if you're trying to make 'em laugh, it doesn't matter what your face looks like: funny is so powerful that it destroys the beauty barrier.